CUSTOM CABLE HARNESSES DESIGNED WITH CHAIN CABLE CARRIERS.
KEHAN has always provided services for the production of track wire set binding with a wide range of wire harnesses and cable assemblies. Whether it is for industrial automated equipment, robotic arms, fire protection systems, or industrial machines, track wire set cable assemblies performs excellently in the power and signal transmission.
It has many advantages to bind wires in the chain frame, undoubtedly it will look more neatly, and avoid the cables rubbing each other, winding, or interference mutual operations, which can effectively extend the life of the cables. Most significantly it's easy for the technician to install and maintenance.
In 2019, KEHAN will continue to develop and produce wire harnesses with cable carrier to meet the various needs of our customers. The following are related wire harness produced for robotic arm of 3D printers.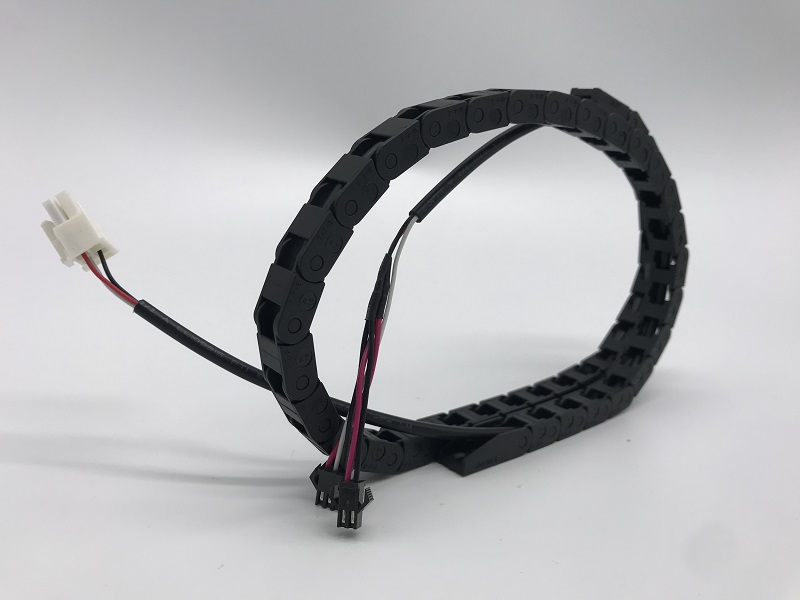 If you have any questions or products about the track wire set harness, please feel free to contact us!