According to different
Wire Harnesses
, which are taking different wires, the heat shrink tubes with different thickness,
shrinkage rate, working temperature are selected. Commonly we are using single-wall heat shrink tubes, and dual-wall heat shrink tubes.
Different tubes have different temperature requirements, such as the double-wall, that is the shrinkage temperature start to shrinking is 70 °C; according to UL224 standard, the full shrinkage temperature require 200 °C, 3 minutes.
The common single-wall one ask the temperature of 125 °C.
KEHAN Electronics is equipped with three kinds of hot air equipment for heat shrink tubes with different temperature requirements; 1. Universal heat gun, three-speed temperature, slow heating, temperature inconvenient regulation, can be applied to single-wall heat shrinkable sleeve, or to super thin tubes,it's easy to shrink; 2. Electronic hot air gun, accurately regulate multiple temperature, fast heating, it's more regular used for hot-shrinkable casing with high temperature requirements; 3. Constant temperature hot air oven, batch heat shrinking, speed up production progress.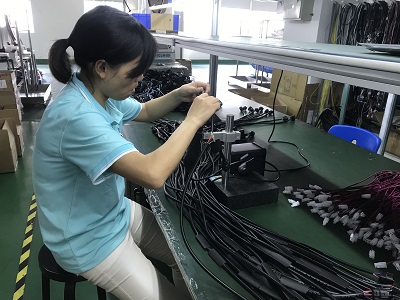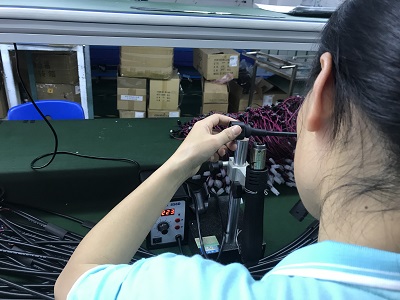 (Dual-wall Heat Shrink Tubing For Auto VW wire harness)