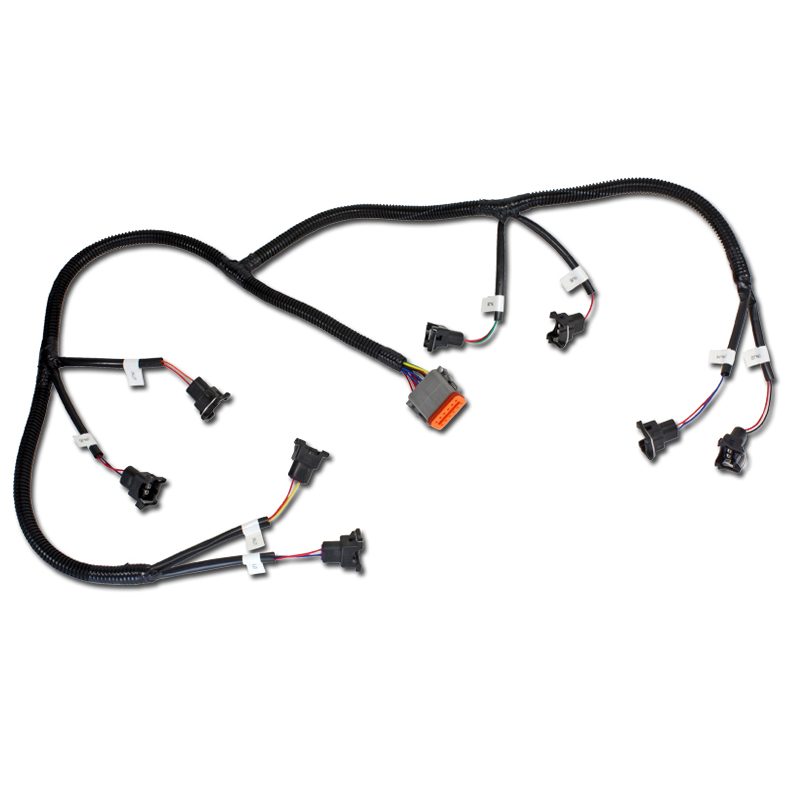 Wire harness is also known as cable harness. We also say that veins is to human as wires is to electrical systems, such as in power generation, signal transmissions and distribution systems.
Wire harness is an assembly of wires that transmit electrical signals, in which the wires are clipped or bundled together with ties, laces, tape or a conduit strung together.
The reliance of electricity on wires and cables as a form of transport is very critical. Achieving a reliant and effective transport of electricity from one point to another (eg. power generation to consumer) in a cost-effective, sustainable, easy and space-saving manner using safe, compliant raw materials is an objective that kehan has accomplished by their expertise in research and development of electronic wires, connectors and cable assemblies.
We can see wire harness anywhere; such as in automotive systems, on motorbikes, home appliances. They are present whenever we need electrical cabling and wire harnessing and that is where wire harness provides your specific wire-to-board, board-to-board and board-in connectors with specialized and safe harness to suit your need.
Xiamen Kehan Electronics support OEM and ODM. 90 employees, 1057 sq.m. workshop, 23 years experience, UL495756 / UL456510 / ISO9001-2015, CE certificated, one hour reach Xiamen port, this is how we keep superior quality and competitive offers for global valued customers.
If any product meed your demand, please contact us for further information.
We're sure your any inquiry or requirement will get prompt attention.