What is the processing of manufacturing wiring harness in Kehan.
wire harness cable assembly wire assembly
The most important thing is comfirming with our customer''s drawing.
Drawing review: First, our engineer will examine all the list of materials and other documentation to make sure that everything they need is in place. He will also evaluate the specified parts to see if those are the best choices due to cost, availability, and performance. If not, He will search for available replacements.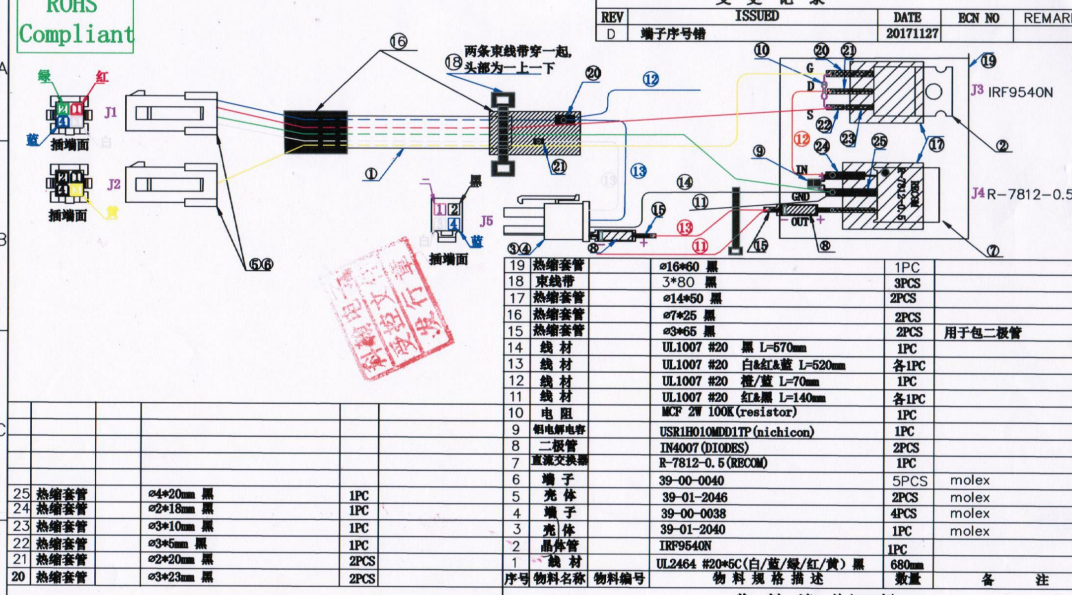 Materials preparation: Once all the materials is finalized, our purchaser will purchase the components and materials needed for production and test of the wire harness.
Assembly documentation: At the same time as procurement, our engineer will be creating assembly documentation for the manufacturing floor based on input. This will include detailed assembly steps, images and illustrations, and test procedures. Additionally, the assembly panel will be created with all the necessary pegs set at the specified locations.
Wire harness production: the harness will be built. The assembly technicians will cut the right length wire, and lay it out on the assembly panel according to the build instructions. pressure welding terminal, Connectors will be added, bundles of wires will be tied together, and labels will be attached. Then the wire harness is finished.
QA: Once completed, the wire harness will go through the testing that has been prepared for it to check continuity. The harness will also be checked for construction and labeling, and tested for fit if the system that it is intended for is on-site.
after above steps, the wire harness is finished,and it is ready to ship.
This is the whole process of KEHAN how to make the wire harness for our customers.