GRI, surcharge for comprehensive rate increase.
Shipping companies that raised GRI in August include: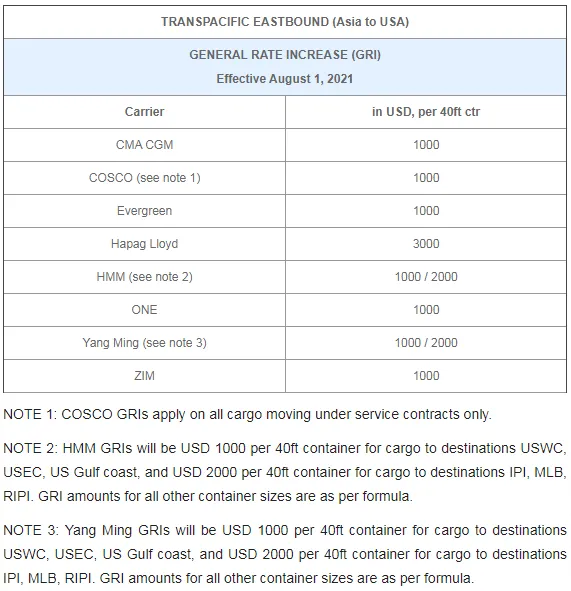 PSS, peak season surcharge
Hapag-Lloyd will add PSS to the China-Australia route from August 1st:
Container size 20': USD 500 for all equipment types
Container size 40': USD 1000 for all equipment types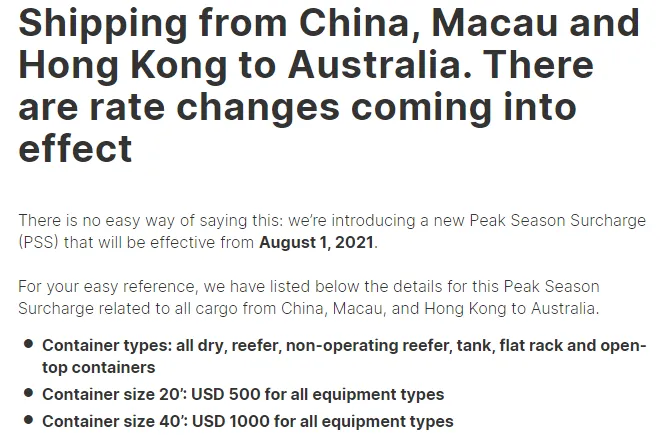 CGS, port congestion charge
Yixing will collect CGS at U.S. ports from August 1st: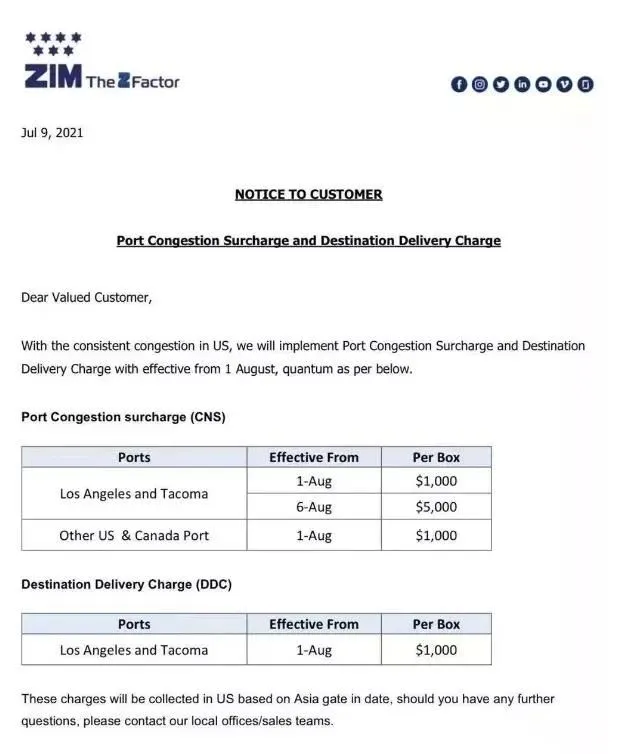 Matson will adjust the CGS of US West Port from August 5th:
MSC will charge additional CGS to US and Canadian ports from September 1st:
USD 800/20'DV
USD 1000/40'DV
USD 1125/40'HC
USD 1266/45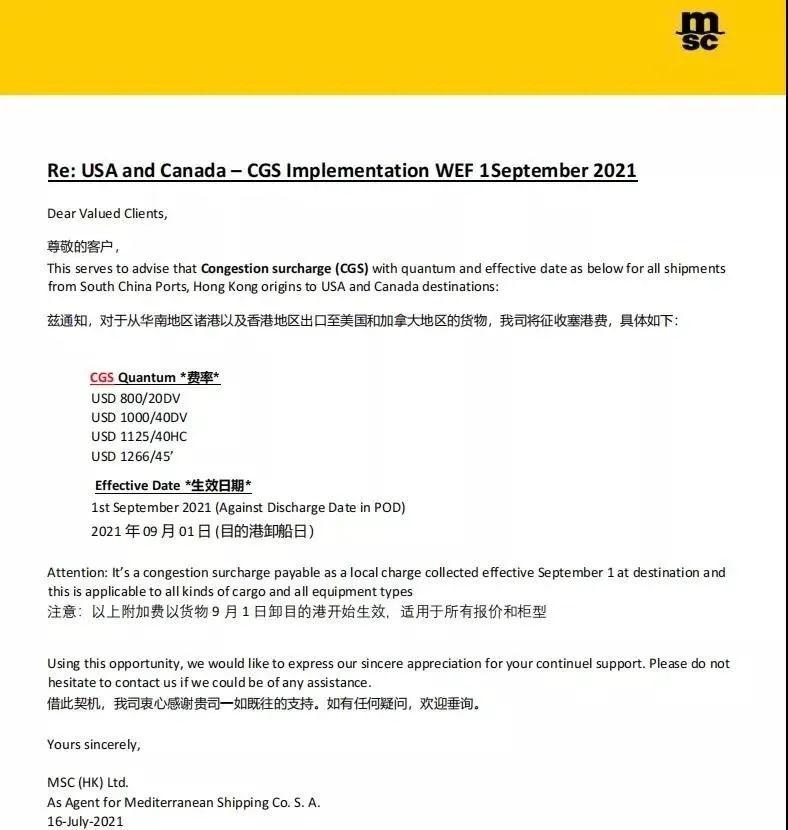 Hapag-Lloyd will add VAD to China-North America routes from August 15th: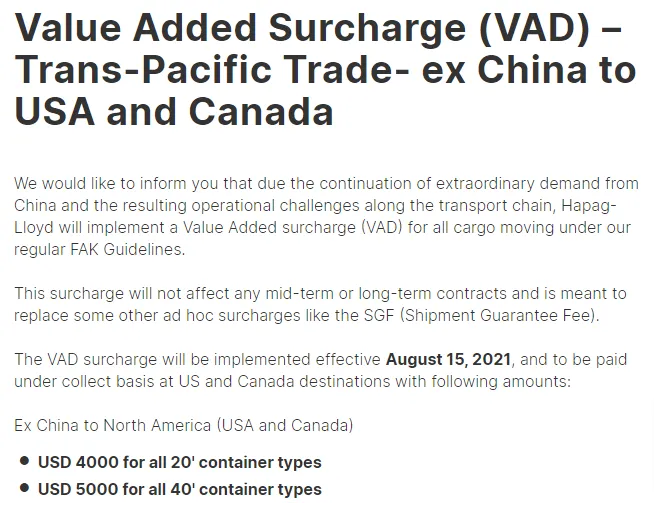 According to the freight rates of the eight major global routes released by Drewry on July 22:
The Shanghai-Rotterdam freight rate has exceeded 13,000 US dollars, a year-on-year increase of 623%;
The Shanghai-Genoa freight rate exceeded US$12,000, a surge of 546% year-on-year;
The Shanghai-Los Angeles freight rate has approached US$10,000, a year-on-year increase of 239%;
The Shanghai-New York freight rate exceeded 11,000 US dollars, a year-on-year increase of 244%.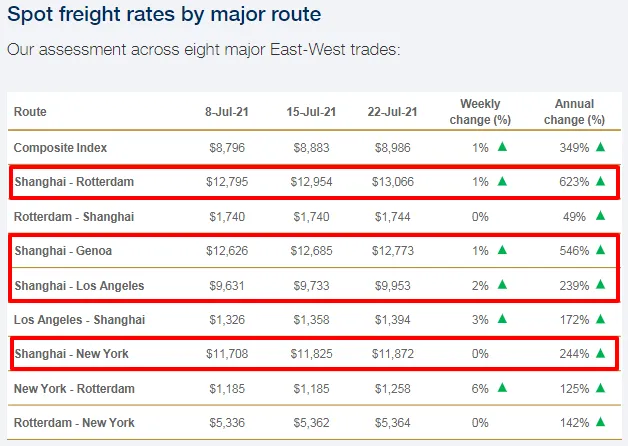 According to Drewry's prediction, freight rates will continue to rise in the next few weeks, but the rate of increase will slow down.