Workers at BHP Billiton's Escondida copper mine in Chile voted to strike in order to pressure the group for better wages and benefits. Will have an impact on global copper supply, or will make copper prices welcome another wave of rise.
The Escondida Copper Mining Union stated in a statement on Saturday that its 2,164 members (99.5% of the voter turnout) chose to reject the BHP Billiton Group's final contract regarding salary requirements, because the union requested a one-time bonus for workers during the epidemic. Clauses such as compensation for workers linked to performance, improvement of career development plans, and education benefits are not included.
As the world's largest copper mine, Escondida copper mine accounts for 5% of the global copper supply. In 2017, the copper mine had a strike for 44 days, which caused a big blow to the Chilean economy and global supply chain. This strike has attracted much attention. The strike has not yet been formally implemented. The Wall Street Journal quoted analysts as saying that Chile's labor law stipulates that miners must continue to work for up to 10 days during the government's mandatory mediation period. Voting to strike is usually regarded as a negotiation strategy in all walks of life.
The union stated:
We hope that this overwhelming voting result will sound the alarm to BHP Billiton so that it can initiate substantive discussions with the group and reach a satisfactory agreement if the group wants to avoid prolonged conflicts. This may be the most costly union conflict in Chile's history.
During the epidemic, Chile's copper mine labor force has been reduced by 10% due to prevention and control measures. Coupled with the expected acceleration of the energy transition after the global economic recovery, the demand for copper for electric vehicles and renewable energy will increase, and copper prices have soared to record levels earlier this year. Analysts said the strike may exacerbate the rise in copper prices.
Fitch analyst Sabrin Chowdhury said:
Whether the strike occurs or not, it will cause investors to panic because copper stocks on the exchange have fallen sharply in recent weeks. The market has been tight and supply is in short supply, and efforts are being made to return to the level before the outbreak. If the strike does happen, copper prices will hit a record high, higher than the level in May.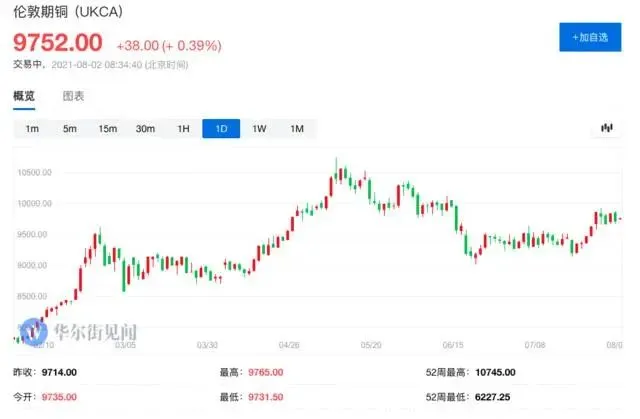 This week, the price of copper on the London Metal Exchange climbed to a six-week high and is close to the historical high in May. Morgan Stanley said that contract negotiations are the key to the short-term copper outlook. The bank said that although the bank expects copper surplus in 2022 as production growth exceeds demand, the global market still faces a shortage of copper supply this year.