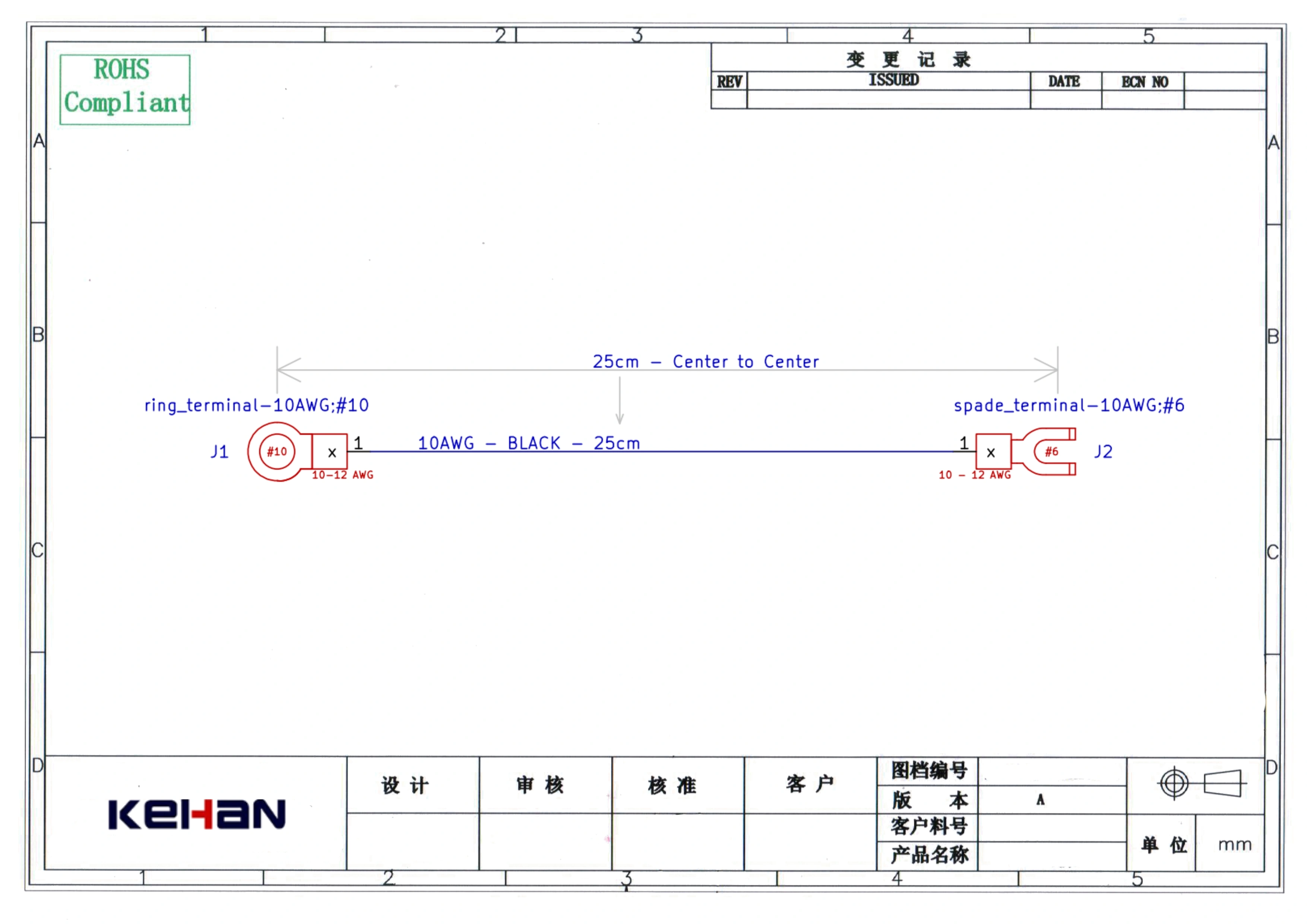 This is a drawing from the Internet
What he needs is a wire harness from a ring terminal to a spade terminal, the wire gauge is 10AWG.
Ring terminals are divided into pre-insulated terminals and bare copper terminals, have four colors to distinguish the range of crimped wires.
The cross-section of the red crimpable conductor is 0.5-1.5mm² (22-16awg)
The cross-section of the blue crimpable conductor is 1.5-2.5mm² (16-14awg)
The cross-section of the black crimpable conductor is 2.5-4mm² (14-12awg)
The cross-section of the yellow crimpable conductor is 4-6mm² (12-10awg)
Because the wire is 10awg, so we have to choose the yellow terminal.
Using color to distinguish the size of crimped wires is just that most of us are used to doing this, and special cases are not ruled out.
There is also a #10 marked on the drawing, which represents the USA screw, with #4, #6, #8, #10, 1/4, 5/16, 3/8, 1/2, etc. optional.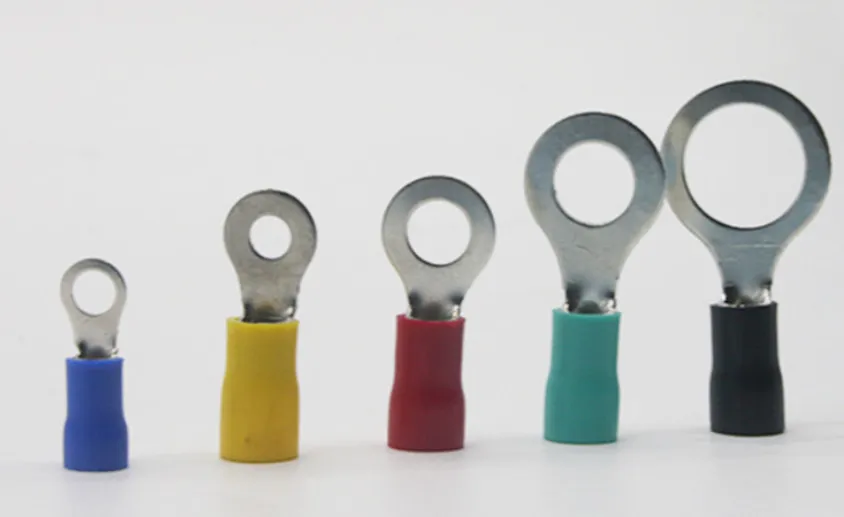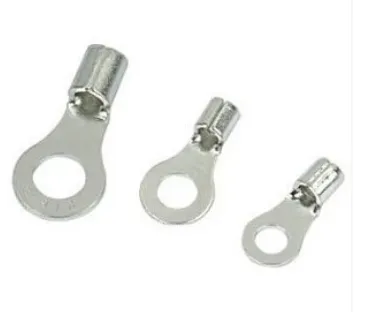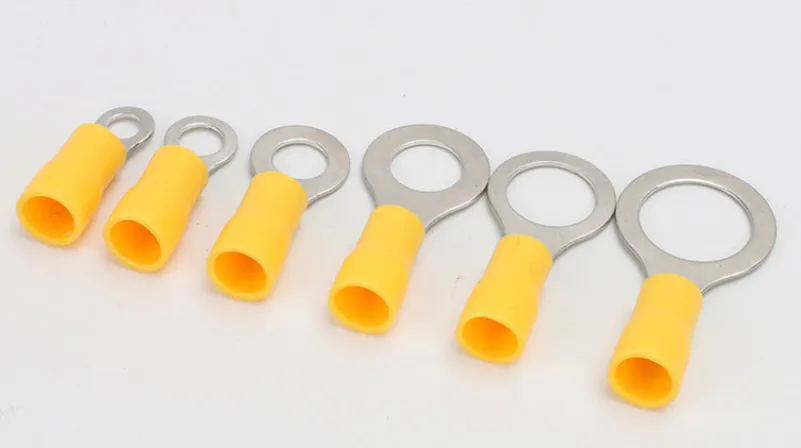 If you have questions or suggestions, please contact us online, by e-mailing
info@xmkehan.com
or you can write or phone us (contact details on our
Contact Us
page).
Don't be stranger, stay connected.